TCC Group participates as a Platinum Sponsor in the Sustainable Ocean Summit (SOS) 2018
November 26, 2018
On 14th to 16th November 2018, World Ocean Council hosted its sixth international, cross-sectoral ocean industry conference on Corporate Ocean Responsibility in Hong Kong.
The SOS 2018, an annual event, is held first time ever in Asia.  It brings 90 speakers, 250 participants from the Ocean Business Community of 30 different nationalities from a diverse range of ocean industries (including shipping, oil and gas tourism, fisheries, aquaculture, mining, renewable energy, ocean technology and investment) around the theme of Ocean Sustainable Development – Connecting Asia and the World.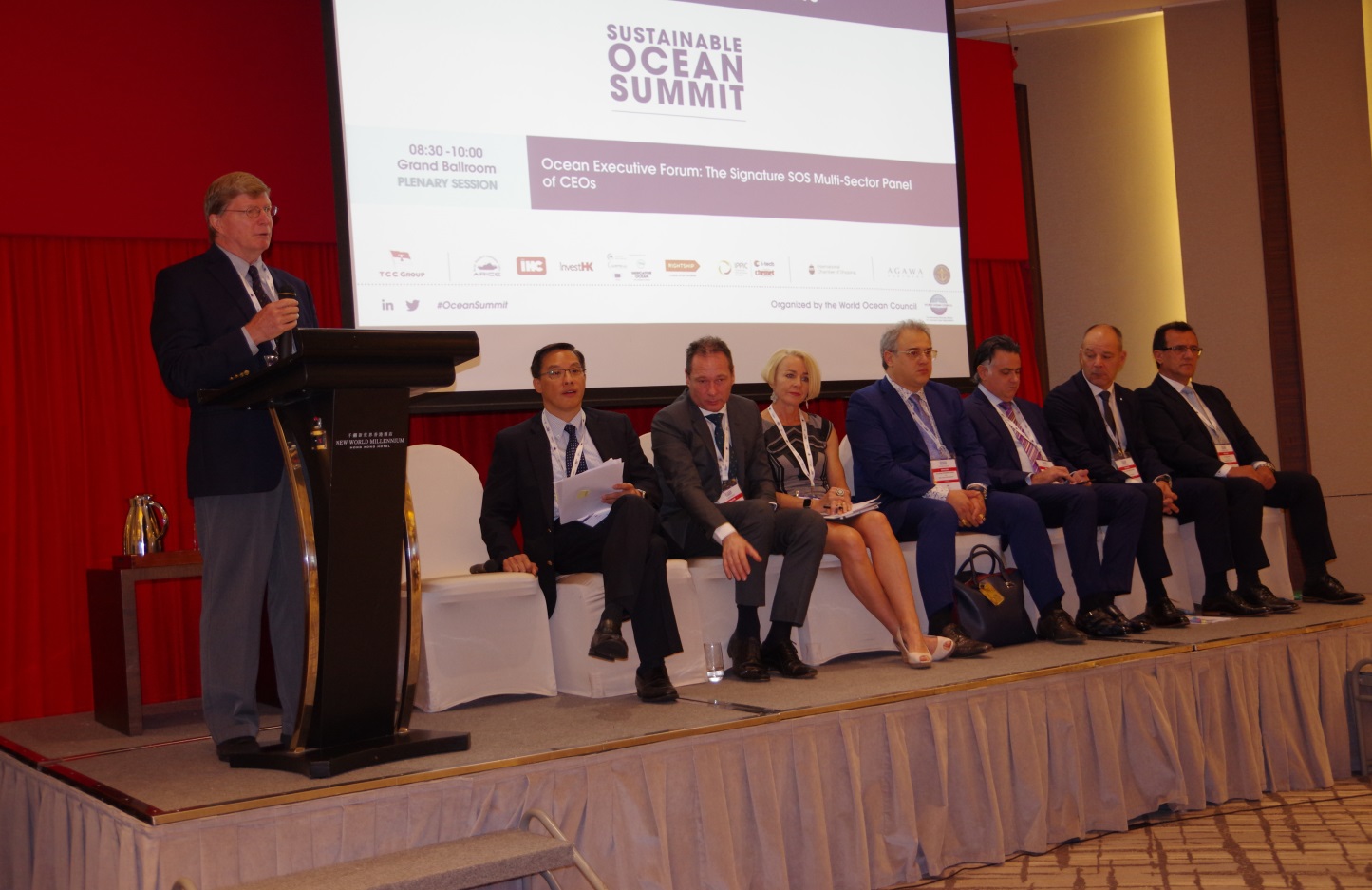 Among the different topics that captivated the public : Women in Ocean Industries, Asian Shipping, Ocean and Climate, Asian Ports and Sustainable Development, Shipbuilding for Sustainability, Sustainable fishing and aquaculture etc.
TCC Group is honored to be a platinum sponsor for the event. Mr. Kenneth C.K. KOO, our Group Chairman and CEO is invited to chair at the conference a plenary session - Asian Shipping and Shipbuilding: Leadership and Challenges in Connecting Asia and the World, and to speak at the discussion panel of Ocean Executive Forum: The Signature SOS Multi-Sector panel of CEOs.