CSK Zephyr rescue operation of fishermen off Philippines
June 18, 2020
Tai Chong Cheang Steamship of Shanghai launched a full-scale emergency response when its operated dry bulk carrier the CSK Zephyr (208,000dwt, Singapore flag) came to the rescue of four Filipino fishermen whose boat had capsized in bad weather off Philippines on Friday June 12. (14-08.7N, 119-52.9E, about 40 Nautical miles south west from Luzon Island).
The fishermen were spotted clinging to their boat in heavy seas by a duty watchman on board the CSK Zephyr which was bound from Port Hedland, Australia to Cao Fei Dian, Tangshan in China.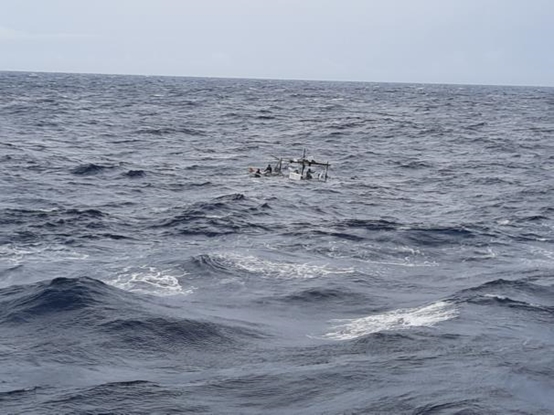 The fishing vessel had capsized and the four fishermen were waving frantically to passing merchant ships. The master of the CSK Zephyr immediately informed the shore management and Philippines Coast Guard and the maritime rescue co-ordination centre and the four men were brought on board. They were shaken but unhurt as a result of their ordeal. It is believed the fishermen had been on the hull of the capsized fishing boat for several hours.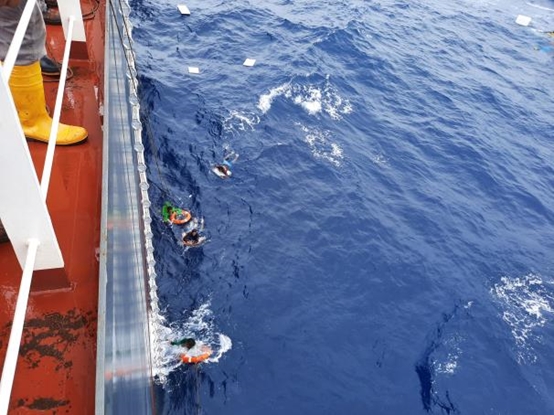 CSK Zephyr crew provided the fishermen with food and warm clothing and they were given security and COVID-19 checks. They spent a comfortable night on board before being transferred to a Philippines Coast Guard vessel the next day (Saturday June 13, 2020).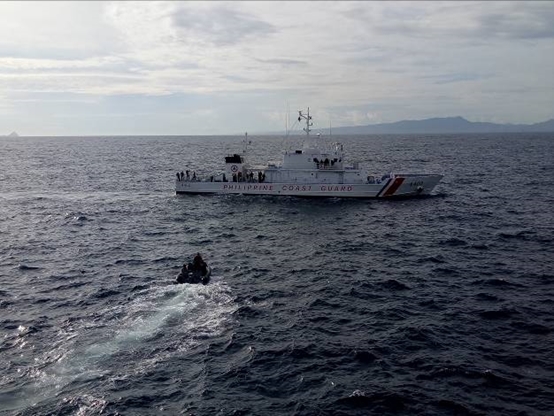 The CSK Zephyr was able to resume her voyage to China later on Saturday 13 June 2020.