K.H. Koo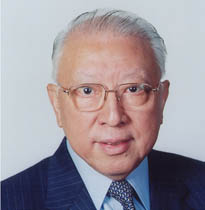 Mr. K.H. Koo was born in Shanghai on the 2nd Day of the Lunar New Year in 1927. Upon finishing his secondary school education in Shanghai, he obtained a degree in ocean transportation from the University of Pennsylvania, Philadelphia. He also studied maritime law, chartering and shipping economics in the School of World Trade, New York.
In 1983, Mr. K.H. Koo and his brother Mr. K.W. Koo established Tai Chong Cheang Steamship Co. (H.K.) Limited. in memory of their father's founding of Tai Chong Hsiang at the turn of the 20th century. Popularly known as TCC and managed from its then corporate headquarters in Hong Kong under the Co-Chairmanship of the two brothers, TCC grew into a worldwide network of companies with a prominent presence in Tokyo, New York, Singapore, Shanghai and Manila. While a variety of commercial activities were engaged by the different offices of what became known as the TCC Group, shipping remained as the backbone of the Group's business
Mr. K.H. Koo played an active role within many important shipping forums and organizations. He was Chairman of the Hong Kong Shipowners Association from 2001 to 2003. During his tenure,Mr. K.H. Koo, as fondly known by his shipping colleagues, expanded the Association's prestige and reputation in China and abroad. He led several senior delegations to Beijing, Dalian and Shanghai meeting central government leaders, major shipowning enterprises. Mr. K.H. Koo also sat on the HKSAR Government's Maritime Industry Council. On the international front, Mr. K.H. Koo was Executive Committee Vice-Chairman for INTERTANKO (the Independent Tanker Owners' Association). He founded the INTERTANKO Asian Regional Panel and tirelessly campaigned for a greater Asian voice in the tanker industry. He was also a member of the Bureau Veritas International General Committee and a member of the Hong Kong National committee for the American Bureau of Shipping.
Mr. K.H. Koo also made considerable contributions to his hometown, Ningbo. He donated to under-developed areas in the region, and also provided valuable advice to the development of the economies of Hong Kong, Zhejiang province, Shanghai and Ningbo.
In 2005, the maritime industry mourned the death of Group Chairman Mr. K.H. Koo, a respected shipping patriarch and a much beloved friend. Under his stewardship, the Group took its place on the maritime stage as one of the most influential and respected major independent shipowners in the industry.
Mr. K.H. Koo passed away on 21st January, 2005 at the age of 78.
K.W. Koo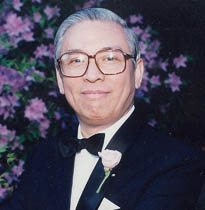 Mr. K.W. Koo was born in Shanghai, China on 26th July, 1928. He was the younger brother of Mr. K.H. Koo and together, they were co-chairmen of the TCC Group.
As an active and outgoing youngster in his early years, Mr. K.W. Koo spent his vacation time from school onboard the TCC Group's fleet plying the coastal and river trading routes of China where he began to absorb and develop his vast array of shipboard technical expertise that would later make him not only one of the foremost respected shipowners both in the Hong Kong and regional Asian shipping industry, but also an unofficial mentor of many of the present day Hong Kong shipowners.
In addition to his pivotal role as an architect of the TCC Group during its early days in Shanghai and later in Hong Kong, Mr. K.W. Koo also played an important role in assisting his brother-in-law, Mr. C.Y. Tung, in building up, what was later to become, one of the biggest merchant fleets the world has ever seen. During the days after the Koo family shipping enterprise relocated to Hong Kong in 1949, Mr. K.W. Koo was "seconded" into the service of Mr. C.Y. Tung, being put in-charge of the construction of, what was then, the biggest "supertanker" in the world - the 71,500 deadweight tonnes steam turbine tanker "ORIENTAL GIANT" which was built at SSK Sasebo Shipyard on October of 1959.
Pioneering is a term that has become synonymous with the reputation of Mr. K.W. Koo. His work with many shipyards in Asia helped lay the foundation for the success of the Asian shipbuilding industry today.
In 1965, the Koo family delivered their first newbuilding bulk carrier, the m/v "SILVER SHELTON". A 16,000 dwt log/bulker built by Hakodate Shipyard, she was the first ocean-going cargo vessel ever built by the yard. The "SILVER SHELTON" also enabled Bureau Veritas to class their first newbuilding vessel built in Japan.
Thereafter, in 1966, Mr. K.W. Koo journeyed to Taiwan striking a similarly pioneering deal with the Taiwan Shipbuilding Corporation (TSBC). Jointly developing the first ocean going bulk carrier ever built in Taiwan, the m/v "SILVER CLIPPER" of 27,000 dwt. Another TSBC "first" developed with Mr. K.W. Koo involved the construction of the first Taiwanese-built panamax bulk carrier, the 60,000 dwt m/v "HERCULES BULKER" built in 1973.
In 1971, Mr. K.W. Koo began yet another pioneering endeavor with Namura Shipyard developing and constructing what was then the Osaka-based shipyard's biggest vessel ever, the 42,000 dwt bulk carrier m/v "FEDERAL BULKER". Thereafter, he embarked upon an equally ambitious endeavor enabling Namura to build their first product tankers ever as three 30,169 dwt products carriers, the m/t "SEABORNE", "SEASERVICE" and "SEASTAR" were delivered in succession from 1972 through 1973.
A most symbolic and fitting pinnacle in Mr. K.W. Koo's pioneering shipbuilding accomplishments was in 1984 when he journeyed back to his homeland of Shanghai and pioneered an ambitious project with Jiangnan Shipyard to build what was then the largest bulk carrier ever constructed in China. Jiangnan Shipyard, whose relationship with the TCC Group dates back some 60 odd years, accepted the challenge and the m/v "CSK FORTUNE" of 65,622 dwt, was christened and delivered to the TCC Group in 1987.
Finally, in 1989, Mr. K.W. Koo revisited Taiwan and renewed his ties with CSBC as the TCC Group embarked upon the construction of their first ever newbuilding capesize bulk carrier, the m/v "LOWLANDS GRACE" of 149,505 dwt delivered in 1991.
These pioneering efforts of Mr. K.W. Koo came not only through his well-known commercial experience and savvy, which has won him the lifetime friendship of many senior shipyard executives all over the world, but also from his hands-on experience forged from a lifetime of working onboard maintaining older vessels and turning them into the well-run and reliable fleet that the TCC Group has long been reputed to be. Working hand-in-hand with the shipyard hierarchy from the yard president down to the yard welder, Mr. K.W. Koo etched his unique signature onto all of his newbuilding vessels with the stringent, tough yet totally refreshing qualities that marked his impressive repertoire of technical knowhow.
While never having claimed any industrial accolades because of his penchance for always adopting a low-key approach to his endeavors, Mr. K.W. Koo's reputation nevertheless has soared into the realms of one of those mythical shipowners whose profound impact upon his generation and succeeding generations of shipowners are deeply and sentimentally felt by all whose lives he has touched.
In addition to his dedication towards the shipping industry, Mr. K.W. Koo also found the time to follow in his late father, Mr. C.S. Koo's philanthropic footsteps, returning to China in the early 1980's to continue his father's charitable work in the Koo family's native of Ningbo.
Mr. K.W. Koo passed away on 2nd February, 1991 at the age of 63.