As good as any, better than many

Mr. C.S. Koo, TCC's founder, possessed the ability to rise to seemingly insurmountable challenges. This strength of his has become perhaps the most important core value of the TCC Group's near 100 years existence, and acts as a foundation for TCC's Spirit to Challenge. The Group will continue to tackle challenges head on and lead by example to make a noticeable difference both within and outside the shipping industry.
Collaborating with shipyards to produce innovative vessels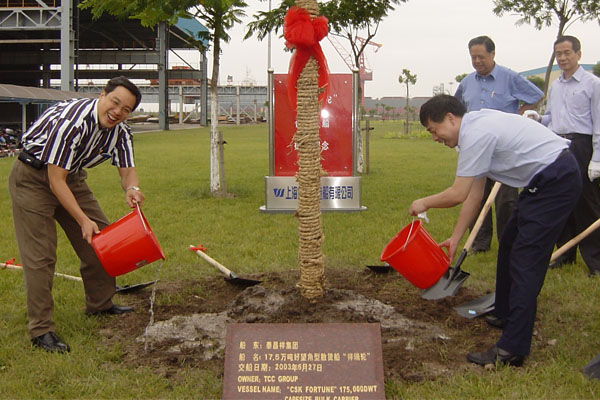 TCC has partnered with a number of shipyards as the Group strives to set an example for the shipping industry to demonstrate greater accountability and responsibility. The Group has and continues to contract vessels that house efficient operating systems, are environmentally friendly and, more often than not, exceed various industry regulatory requirements.
The Group partnered with Shanghai Waigaoqiao Shipyard in 2001 to develop, design and construct the world's first environmentally friendly bulk carrier. Coined the "Green Cape," the 175,000 dwt "CSK FORTUNE" was the first of its type designed with double-hull bunker tanks, critical structural steel thickness 25% above regulation requirements and a revolutionary ballast exchange tank system. With further breakthroughs in fuel consumption efficiency research, the Group intends to further evolve the "Green Cape."
Shipyards TCC has worked with include:
Taiwan Shipbuilding Corporation (TSBC)

Imabari Shipbuilding Co.

Jiangnan Shipyard
Halla Engineering & Heavy Industries  
Shanghai Waigaoqiao Shipbuilding Company
The Group aims to inject innovation to shipyards so that delivered vessels continue to help the marine industry play its role as being a socially responsible industry. 
Research and Development (R&D) on carbon emissions reduction with the University of Southern California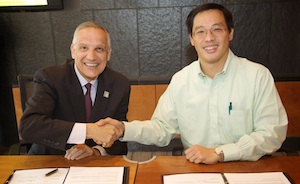 Established in 2010, the TCC Institute for Emissions Reduction from Marine Diesel Engines at the University of Southern California (USC) demonstrates TCC's efforts in marrying its own technical experience with top notch engineering research resources at USC to achieve affordable solutions in the reduction of greenhouse gas emissions. The TCC Institute for Emissions Reduction from Marine Diesel Engines aims to tackle this challenge at its roots through introducing proven technology to improve combustion efficiency of marine diesel engines resulting in not only substantial reduction of both carbon dioxide and NOx emissions but also enable engine output to remain in Normal Continuous Rating range while reducing fuel consumption.
Philanthropy in Beilun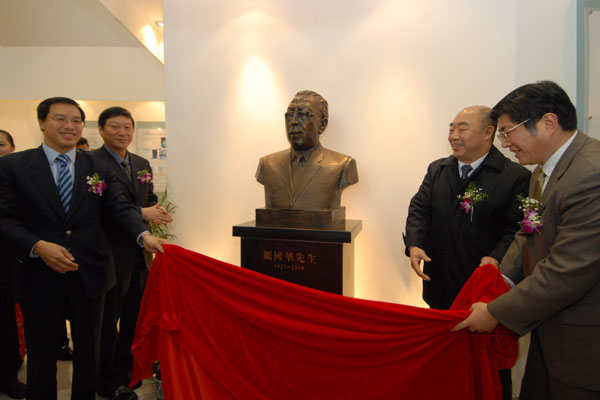 TCC and the Koo family have also undertaken the challenge to improve living conditions in both Ningbo City and the neighboring Beilun District, where the Family's roots are, through a number of philanthropic activities providing high standards of education and health care services to help improve the quality of life of Ningbo and Beilun citizens. Some of the more notable philanthropic achievements include the 300 bed, 17,000 square meters Zongrui Hospital, the 36 classes, 1,900 student Beilun Guguohuo Middle School, the 300,000 books Beilun Zongrui Library and the C.S. Koo Nautical School on the campus of Ningbo University.