Kenneth C.K. Koo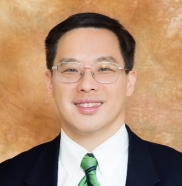 Mr. Kenneth Koo is Group Chairman and Chief Executive Officer.
After completing his undergraduate graduation in the U.S.A, Mr. Kenneth Koo joined TCC in 1983. He started from the ground, accumulated affluent experiences in technical issues of vessels, crew training, etc.
In 2005, Mr. Kenneth Koo took the baton as the 3rd generation Chairman of the Group and promptly presented to the Group's shareholders and board of directors, two major mandates as the blueprint of the long term growth and perpetuation of the Group: shipping will continue to be the long term core business of the Group and every effort will be made to institutionalize the Group's management practices upon a foundation of good governance, professionalism and transparency.
Like his father, Mr. Kenneth Koo also spearheaded many initiatives to improve many facets of the shipping industry. He sat on the Council of the International Shipping Federation, chaired the Hong Kong Shipowners Association's Manning Sub-Committee for many years and was involved in initiating several campaigns including the publishing of a Ballast Tank Coatings Application Guidelines in 1995, worked with major IACS members in pushing for Machinery Seaworthiness, and established a Chinese maritime education training schools network involving 13 leading maritime education and training institutions in China. Mr. Kenneth Koo sat on the Chairmanship of the Hong Kong Shipowners Association (2009-2011) and followed his father's footsteps sitting on the Council of INTERTANKO.
The TCC Group is well prepared and enthusiastically looking forward to further growth and development carrying on its tradition in the name of memory of its Founding Fathers – Messrs. C.S., K.H. and K.W. Koo.