When TCC was founded by my grandfather, the late Mr. C.S. Koo, in Shanghai back in 1917, the then cutting edge communication of automatic transmission of telegraphs was only three years old, and when the TCC name was reestablished in Hong Kong in 1983 by my late father, Mr. K.H. Koo and late uncle, Mr. K.W. Koo, the facsimile was deemed cutting edge communications technology.
Today, two decades into the 21st Century, the internet represents communications technology which could barely be imagined even in the realms of science fiction in the final decades of the last Millennium.
So it is with this profound reflection of our Group's history that I welcome you, honoured visitor, onto the TCC website, and to our more than century years old shipping enterprise.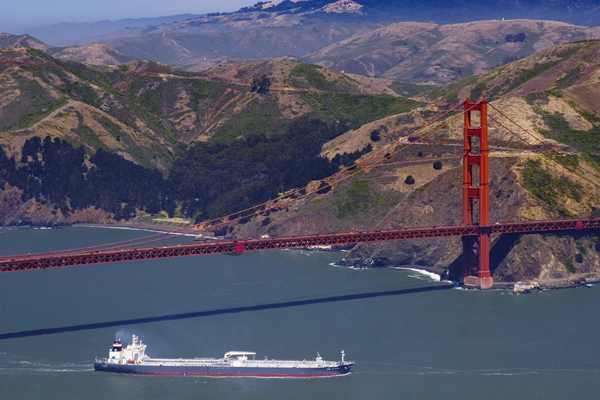 TCC was founded in Shanghai in 1917 as Tai Chong Hsiang Company, a customs brokerage firm that rendered services in connection with the import and exports of goods from entry and clearance documentation to issues on tariff and taxation. From our first baby steps into shipping in the 1920's, when we owned and operated a fleet of passenger and general cargo vessels plying the coast of China and the Yangtze River to the 2.5 million deadweight tons of large bulk carriers and tankers plying the oceans of the world, we have never strayed from the core values and principles instituted by Mr. C.S. Koo which is building a reliable and solid enterprise with shipping as its core business, and run in a way that reflects uncompromising standards of quality management and treating all our staff – shipboard or shorebased – and customers as "family" through caring, honouring and respecting them as we would for our own family members.
Upon this spirit of "Family", we have been able to build up a unique business philosophy and management platform that rests upon a foundation of institutionalization, professionalism and transparency rooted in the "Family" values of caring, credibility, honour, respect and trust. This deep-rooted foundation has enabled us to grow TCC's core shipping enterprise into many directions reflecting solid strategic growth in both business and management fronts as well as in the field of corporate social responsibility.
Today, the TCC Group of companies continues to thrive on this more than one century old business philosophy and management platform. Business relationships with some of our blue chip partners span over half a century while new relationships are continually being developed with very established partners such as oil and ore majors, steel mills and top-notch charterers who demand unfettered commitment towards the highest standards of seaborne cargo transport. Through these new and old relationships, I am sure TCC's core shipping enterprise will continue to grow far into the future, far beyond my time.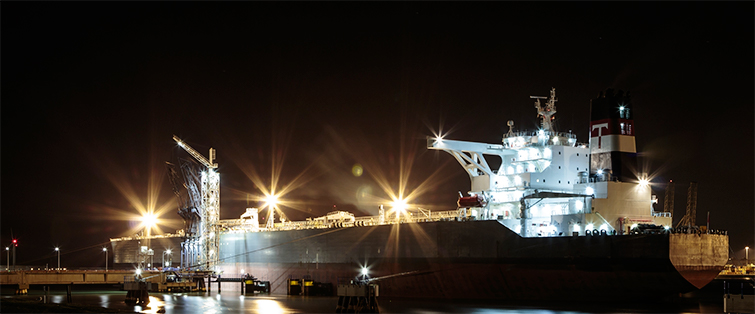 TCC never simply trumpeted corporate social responsibility as a battle cry or slogan. We have "walked the talk" in many ways. From investing into a strong training and seagoing cadetship program, which includes establishing scholarships with major maritime training institutions and setting up cutting edge training centres in order to ensure that our fleet are always manned and managed in an accountable and responsible way, to efforts in attempting to lead our shipping industry in minimizing our "footprint" on the natural environment through a major research and development program in partnership with a major U.S. university to reduce shipsource emissions. We want to ensure our CSR efforts are always intimately tied into TCC's Mission Statement – Safe, efficient, reliable and environmentally friendly carriage of bulk cargoes around the world.
An existence spanning over a century and three generations enabled the TCC Group to experience more than the aforementioned communications revolution. We have seen, survived and thrived through countless world-changing economic and political challenges. We have seen the fundamental nature of shipping evolve from a "down-and-dirty" transport industry into the sophisticated beast it is today brought about by the phenomena called "commoditization". We experienced in the past an unprecedented economic and shipping super boom and we are currently facing an unprecedented economic and shipping super slump. The world changes and TCC will evolve to tackle these changes successfully.
Yes, evolve we will. As we look beyond into the 2nd century of our founding following the celebration of our 100th Anniversary, our roots will always remain deeply and firmly embedded in the core values and principals established by our founder, Mr. C.S. Koo.